About Cafe Balthazar
Balthazar Cafe Adelaide is an exciting modern Italian/European style family café at Pasadena Green Shopping Centre on Fiveash Drive Pasadena in Adelaide South Australia. Established in April 2011 in brand new purpose built premises in a modern clean and contemporary style.
Our team's passion extends throughout our  Italian Restaurant including the excellent menu (making use of only the best ingredients), our wine list, and our obsession for the perfect coffee.
Gluten Free & Vegetarian

With a gluten intolerant mum and wife and many vegetarians/vegans  within the café family we understand gluten free and vegetarian/vegan .We are proud to offer delicious and interesting vegetarian, vegan  and Gluten Free options. In fact most of our dishes are available as vegetarian and or gluten free (and many as a vegan option).  Our team are happy to accommodate all requests.
Check out our vegetarian and Gluten Free breakfast menu with our numerous vegetarian and gluten free options on our main menu. Vegan options are happily offered.
Taste the Difference
Café Balthazar takes generosity, freshness, quality and attention to detail very seriously. The owners are passionate about cooking and old school service with a smile so you will enjoy the experience of our Italian restaurant every time.
We proudly support quality local suppliers and source most of our ingredients locally. Including local milk, only fresh Australian fish,  freshly baked bread, and meats from our local small family owned store.  Our locally baked cakes and SA award winning  gelati range (produced with local milk and local fruit) will leave you smiling  every time.  Wines from South Australia's world class wine regions and artisan breweries are proudly offered.
Our Family
Welcome to our Family
Relaxed, happy  and guest oriented, Café Balthazar gives a sense of belonging and warmth, promising a family friendly Italian dining experience every time.  Cafe Balthazar is the latest restaurant opened by Joe Karam. The seasoned restaurateur is proud to be involved in yet another restaurant , having already established other restaurants in Australia and overseas.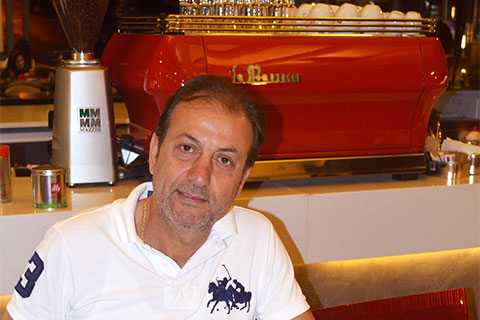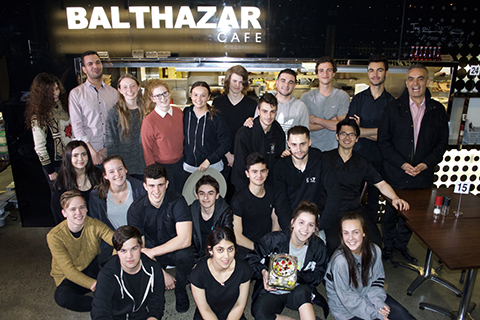 Our Food
Café Balthazar is a friendly Italian restaurant offering fresh Italian food at great prices. We've gained a loyal and ever growing following since our opening in April 2011. All our ingredients are sourced from Adelaide's finest suppliers, and carefully selected for taste and quality. Likewise, all our food is prepared fresh. Our many regulars appreciate it so we're sure you'll be happy too. Our pizzas are cooked in the traditional Italian way. With our open kitchen, you can sit and watch while our chefs prepare and cook your food to order.
Our Coffee
What does it take to make a memorable cup of coffee? Café Balthazar has the secret ingredient. Visit our Italian Restaurant today and taste for yourself.   Freshly ground for each shot , Paris Creek local milk (many non dairy options available also), and our experienced senior baristas wont disappoint.
Our team are committed to making you the perfect cup of coffee every time – just as you like it. Our blend is full-bodied with a smooth, caramel sweetness; Café Balthazar Coffee is arguably the best coffee found in any Adelaide Italian Café. It's rich and syrupy with hints of berries to make the perfect cup every time.We freshly grind the coffee beans for each and every cup of coffee we serve (including decaf)!
Functions

Stand-up or Sit-down? Formal or fun? Cocktail or Dinner? We can cater to YOUR requirements!
We love  catering for functions.  Create a special & memorable event by letting us organise your next birthday, engagement. Wedding, business function, family reunions, and much more - we love helping  family and friends celebrate. Everything on our menu can be arranged  as part of a function package. We would love to chat with you about your next function and how we can help.
 
Functions at our Italian Restaurant can be arranged to meet every need and budget. This can include meal and drink packages or meals alone.  We are very experienced in functions. Stand up nibbles and drinks to sit down formal (and everything in between) can be arranged. From 10 guests to 100 and from $10 per person to whatever your budget and heart desire. Ask one of our friendly team for info.
Take Away

Everything on our menu can be arranged as take away. Our kitchen is open 8  am until 9 pm daily. We provide fantastic food using only quality ingredients  and for every budget.